Techno Legal Team
Priyabrat Tripathy
Lawyer
Priyabrat is a qualified Lawyer and Company Secretary having an experience of around 24 years both as In-House and external Counsel. Priyabrat started his legal practice with Singhania & Company, New Delhi and thereon worked with other law Firms like Premnath Rai Associates, the chambers of Mr. Ramji Srinivasan etc. These practices were generally on corporate side and extensively on litigation side particularly in Highways, Telecom, Energy and other Commercial matters. Priyabrat was also assisting the Union of India Panel in Supreme Court.
Priyabrat was Head Legal with a Spanish Company – Isolux Corsan India which has projects in various verticals of infrastructure sector like highways, transmission line, railway installation etc. in both concession as well as construction mode. He handled 4 National Highways projects, 8 transmission projects from PGCIL as well as other state utilities including one BOOT project in UP, 2 projects from DMRC for civil construction and 3 projects from DMRC and MRVC for installation etc.
As an In-House counsel in Delhi International Airport Ltd. (DIAL) it was a unique experience in the sense that it was the first brown field privatization of Airport in the country and lead to many new policy formulations for the civil aviation sector. Priyabrat was responsible for Cargo, Regulatory and Indirect Taxation matters and lead the in-house team for conceptualisation, finalisation and award of international tenders for a brown field and a green field cargo terminal in DIAL. First Tariff Application of DIAL under AERA and the litigation against levy of service tax on Concession Fee were key assignments.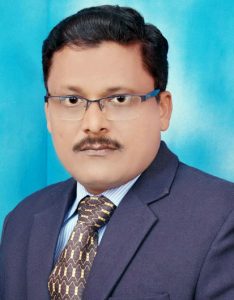 Virendra Sharma
Head – Logistics.
Virender Sharma is the most competent professional – M.Com with Post Graduate Diploma in Computer Programming and Applications and Post Graduate Certificate in Cyber Law – with more than 22 years of rich experience in Construction Industry. Possess strong analytical and problem solving skills, with the ability to make well thought out decisions. Highly trustworthy, discreet and ethical.
Planning, organizing & directing all the activities. Identifying vendors in the market, through various Indoor & Outdoor sources and recommending the reliable & economic vendors. Make effective use of cost analysis tools in support of the strategic sourcing process, reduce procurement costs. Handle External & Internal Audit.
Generated budget and forecast on a monthly basis and presented to the management team. Prepare monthly MIS reports. Ensure compliance with accounting deadlines. Managerial duties for overall administration of office and establishment.
For Quantity Survey -Prepared price variation bills, quantity variation statement and rate analysis for extra items. Worked on Pre-Start Estimate (PSE), Cost to Complete (CTC) & Extra Claim. Developed several Excel spreadsheets currently in use for reducing entry time and automatically cross-referencing for errors. Support to all computer users for smooth functioning of the software.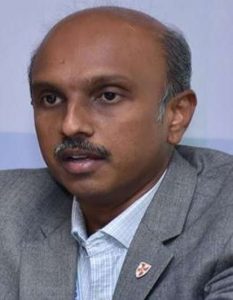 Veeraraghavan INBAVIJAYAN
Advocate/International Arbitrator
V. Inbavijayan was educated at Law College in University of Madras. On completion of his legal education, he took up litigation practice at High Court of Madras (1997). His enthusiasm towards ADR made him to pursue whole time arbitration practice since 2001.
So far he has presided as sole arbitrator and represented as counsel in over 300 domestic cases, several Documents–only small claims finance arbitrations and 14 international arbitrations. His areas of practice includes international commercial arbitration, maritime arbitration, international trade & contracts, IPR, construction disputes, finance & banking disputes, securities market, JVs, L/Cs, ADR, sale of goods, domain name disputes and investment disputes.
He has been accredited as an arbitrator in HKIAC, CIETAC, BAC, RCAKL, CRCICA, ICADR, ICA, CIDRA and various other regional & national arbitration institutions. To add up, he is a co-founder and former Secretary of an arbitration institution, CNICA and inducted as member of ICCA. Recently he has been approved as Tutor of Chartered Institute of Arbitrators, UK and had been listed in the 2008 edition of International Who's Who of Commercial Arbitrators.
Akshay Kumar
Marketing Head