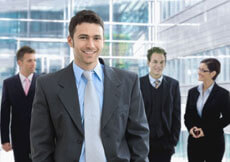 As Lender`s Engineer (LE) we wish to provide various safeguarding services as representatives of Lending Institutions such as Banks, NBFCs, Investors etc. Our function is to audit a Project from the Techno-Commercial standpoint when a developer seeks Financing for it. In this process Risks / compliance which Teams have; over time, are hard-wired into funding proposals for Developers.
---
This is achieved by the holistic monitoring the project to ensure its timely completion, within cost & of requisite quality. While doing regular factual reporting from the project site, the Lender's Engineer also monitors the proper utilization of the funds.
We offer the following specific services as Lender's Engineer :-
Techno-Commercial feasibility studies / due-diligence, analysis and valuation.
Capability assessment of the entities involved in the project execution.
Assessment of the mechanized construction equipments & plants proposed for the project.
Monitoring the project planning & execution to ascertain timely completion.
Providing regular feedback about progress of the work and proper utilization of funds.
Suggesting possible remedial measures to avoid / reduce time and cost overruns.
Providing support in resolving disputes.
Liaising between the Lender and the Borrower.
Ensuring Safety, Quality assurance and /or Quality control at site.