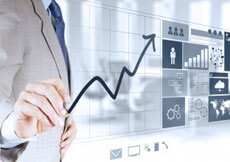 We provide services to overcome increasing complexity of large, multi-component construction programs, armed with the skills, expertise and resources to undertake comprehensive construction project / management to ensure the projects are delivered to specifications, on time and within budget. Our strong experience in the construction management allows us to provide essential support to our clients whenever it is needed which enables them to fully understand and effectively manage large construction programs.
---
Our integrated / associate staff assists clients in managing their construction programs from start to finish, managing the project\'s planning, scheduling, budgeting, cost control, design, construction, operation and maintenance and commissioning activities.
We are also committed to utilizing an innovative, proactive approach to prevent the unforeseeable: delays, scheduling issues, change orders and design errors during the construction process. Our management method has a proven track record of delivering in challenging environments whether it is a full-spectrum design / build or improvements and upgrades.
Our breadth of capabilities includes a unique project management skill set to help each client with their construction needs from conception to completion.
Having successfully completed more than 45 projects in various capacities having Project Cost ranging between 250 Cr. To 5000 Cr. Our experience spans the transportation sectors, including aviation, ports, roads, bridges, Buildings, Power Plants, Real State etc. We specialize in controlling the project\'s scope, cost, schedule and quality with a focus on preventing, mitigating and resolving construction disputes. Our involvement can begin at any stage of the project.
Identify urban design issues and carry out urban design assessments including visual, bulk and spatial analysis exercises. Address key design issues such as location, context, neighbouring features, urban fabric, streetscapes, active edge, public realm, circulation, and climate etc., in addition to all legal & planning requirements. Relevant site features recorded and examined with analytical diagrams, sketches and computer generated models, Integrate planning, urban design, architecture, landscape, construction skills and knowledge to create comprehensive development plans.
Assisting with formulation of a design brief, location studies, feasibility studies, and arranging land surveys. Space planning, architectural design, engaging specialised consultants, preliminary estimates of cost. Detailed planning, selecting materials, presentation drawings, 3D computer models, Preparation of colour sample boards.