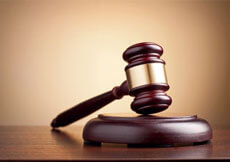 Each construction project is an unique complex net of contracts and other legal obligations, to be must be carefully considered; we therefore wish to provide the Techno Legal Consultancy including complete Documentation & Correspondence to the construction industry which faces Contractual & Legal issues that cut across virtually every aspect of the business – mainly Bottom Line.
---
These services varies from contract reviews to permitting, delays to cumulative impact, and surety bond claims. We resolve them; that can have a major impact on the company and relevant projects. By using Contract Administration tactics in parallel with fast track Construction it was the great achievement by securing 15 % Claims realized in accounts creating Turn Around on the Expressway project.
We have the expertise to help manage and overcome the diverse challenges the Construction Industry deal with every day.
Our strong experience touches on all areas including pre-construction planning, bid-packaging, contract drafting and review, claims preparation, arbitration and litigation.
We also provide our expertise in drafting all kinds of contracts with Stake Holders of the project, Techno legal agreements including various scopes of services.
Our professional contract management services add confidence, knowledge and ensure smooth project maintaining Bottom Line. Our Legal Associates accurately identify potential problems and the appropriate route and then advise the correct contract strategy to confirm the project achieves or exceeds the intended objectives. We work closely with our clients to make sure that the correct decisions are made at the right time and implemented to the benefit of the project and its stakeholders.
Service Undertaken
Contractual Advice and Contract Administration Services Contract Drafting, Review and Risk Analysis, Mitigation measures Pre-contract and Tender Strategy Evaluation
Documentation & Correspondence
Due Diligence Studies
Cost Management, IRR and Cash Flow Computation
Variations and Change Management
Value Engineering
Our fields of specialization
Site Surveys, Valuation for Mergers & Acquisitions, Preparation of Projects and Feasibility Reports,
Valuation for Financial Institutions
Contract Drafting / Scrutiny, Estimating, Contract Planning.
Contract Execution, Complete Project Management and Administration.
Arbitration, Reconciliation and co-ordination for all legal matters.
Construction Claims & Dispute Resolution
| | | |
| --- | --- | --- |
| STAGE No. | ACTIVITY No. | WORKS / ACTIVITIES TO BE CARRIED OUT AS REDELOPMENT P.M.C. |
| IA | 1Aa | Conveyance Deed and Deemed Conveyance Related documentation and activities. |
| I B | 1Ba | To Study the available relevant documents of the Society & to coordinate for Obtaining the missing required relevant Documents viz. TDR etc., if any, for preparation of Report for redevelopment of the Society. |
| | 1Bb | To prepare Schematic Design |
| | 1Bc | To prepare Feasibility Report. |
| | | |
| 1 C | 1Ca | To prepare Tender Documents based on feed back/view points of the Members/ Managing committee for selection of developer/Builder & to assist and/or advise Society for floating of Tenders by the Society. |
| | 1Cb | To assist the Society to Scrutinize the received Tender Offer Documents from Prospective Developers/Builders for Pre-Qualification and to Compile & Prepare Comparative Statement & advise the Society in processing and finalizing the list of Developers/Builders for Re-Development of the Society. |
| | 1Cc | To assist & arrange the visits to the sites of the prospective Developers/Builders. |
| | 1Cd | To assist the Society in Negotiations with the Developers/Builders & Selecting the Developer / Builder for Re-Development of the Society. |
| | 1Ce | To assist the Society in Preparation of Re-Development Agreement with Selected Developer / Builder and finalization & co-ordination for registration of the same. |
| | | |
| 2 | 2a | To Supervise (with Technical Site Staff ) & Monitor on time to time basis the Progress of Re-Development Activities of the Developer/Builder i.e., Commencement of construction Speed & Quality of Work during Construction, Verifying the Carpet Area of Contracted Flat by actual measurement & verifying the amenities provided as per Re-Development Agreement & Approved Plan till the possession of the flat and Obtaining the Occupation certificate etc. & submitting the Report to the Society by Visiting the site under redevelopment from time to time. |
Our services include a standard work plan for providing engineering and construction claims analysis and expert testimony services is to use a phased approach. Our task assignments are dependent on the work already performed by our client, the availability of project documentation, the issues in dispute, and the timing of required work products that are defined by the arbitration / litigation schedule. The bullet points below summarize the scope of our claims analysis and dispute resolution services :
Requests for Equitable Contract Adjustments / Claims Documents / Expert Reports.
Expert Reports Pertaining to our Analysis and Defense Against Claims.
Program / Schedule Analysis to Quantify Delay, Time Extension etc.
Quantification of Direct and Indirect Damages Including Delay and Loss of Productivity.
Graphics and Multimedia Presentations in Support of Negotiations and Expert Testimony.
Computerized Document Database, Internet Document Repository, Retrieval etc.
Expert Association for Testimony in Mediation, Arbitration, Litigation, or ADR Forums.
Independent, Third-Party Neutral Analysis of Claims / Facilitation of Settlement.